Our Vision is empowerment, protection and community reconciliation for all the children on/of the street in South Africa. Our Mission is to reconcile children from the street with their families and assist the State in taking care of those with nowhere to go.
Street-Wise South Africa is an independent non-racial, non-profit making, inter-denominational non-government organization. It aims to take care of abandoned and neglected children on the streets of South Africa.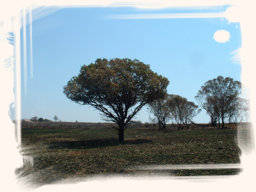 The Street Wise project first started in Durban in December 1988, by opening a shelter and running a school from the Durban Methodist Church. In April 1992, after much upheaval, Street Wise Durban finally moved to its permanent premises at the Old Mill in Mariannhill, Pinetown. Here it provides shelter, food, clothes, a loving environment, and schooling for up to 52 boys aged seven to fourteen.
A board of management coordinates Street-Wise policy and overall management. The contribution of the board members is voluntary with each member having a specific area of expertise related to the work of Street-Wise. Street-Wise has a central office and two branches: Pretoria and Durban. Each branch is managed by a coordinator and a central coordinator oversees the work of the organization as a whole.
Street-Wise aims to:
Offer Humanitarian aid to the children living on the streets of South Africa, pending reconciliation with their families.
Assess the needs and circumstances of the children, tracing their families and affecting reconciliation with families where possible,
Offer life skills and social skills training to facilitate re-integration into the community.
Address the educational needs of the children by providing bridging education and placing them into mainstream schools wherever possible.
Impact on National Policy regarding the rights of street children.
Referring children to other services as and when necessary.
Liaising and networking with other relevant organizations
Please consult the Staffing Structure Table for further information about the structural framework of Street-Wise